Gas hose reels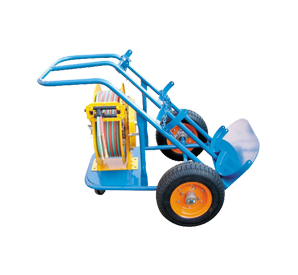 RGCA Series
Gas hose Reel helps to handle the oxygen and LPG(or acetylene gas) containers safely at work sites and prevent negligent accidents.
It is designed to load any gas containers on the carriage so as not to fall down.
There is no gas leakage either at maximum pressure(15kg/㎠) or at minimum pressure and then its safety is guaranteed.
It can be organized simply.
The drawings of RGCA Series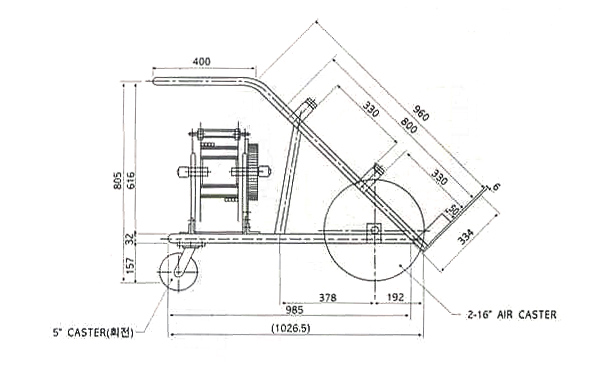 The specification of RGCA Series
Model
Carriage Specifications
Gas Hose Specifications
Rewind Method
Pipe Specifications
Wheel Specification
Inner Diameter(mm)
L(m)
W.P Max(kg/㎠)
Material
RGCA-820
Ø32 x 1.4t
16" Air & 6" Rotation
Ø8 x Ø16
20
10
Rubber
Automatic Rewind
RGCA-825
Ø32 x 1.4t
16" Air & 6" Rotation
Ø8 x Ø16
25
10
Rubber
Automatic Rewind
RGCA-830
Ø32 x 1.4t
16" Air & 6" Rotation
Ø8 x Ø16
30
10
Rubber
Automatic Rewind