Greetings
Greetings to customers and potential business partners,
We express the sincere appreciation for your support for Koreel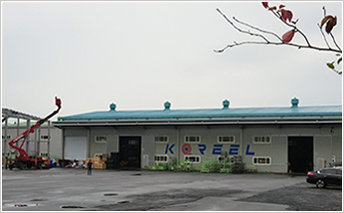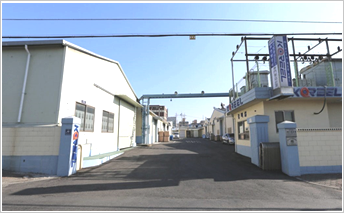 Since our foundation in 1991, Koreel solely has put an intense research and development on industrial reels.
With an unprecedented propagation of the need of 'reel' in the domestic market, Koreel has developed accompanying the establishment of the 5 C's and 3 P's in the industrial sites. At the same time, Koreel has grown into a world leading reel manufacturer exporting products to 46 countries all around the globe including Japan, Oceania, American continent, and European countries. We believe that it is the outcome of consistent care and encouragement of all customers with the continuous endeavor of the company
The first use of reel in the domestic market began to optimize the arrangement of common factory production lines and automobile maintenance business.
'Reel' is playing a key role to manage the 5 C's in production lines using air, electricity, and oil. As industrial mechanical equipments became automated and enlarged, the reel that works together with the applicational equipment is called the industrial reel. Koreel has satisfies the trend and market's needs through research and development of new products that can be applied for machines or pieces of equipment with a great effort of the company.
Hydraulic, electric, and many other fields require mechanical elements in the industrial sites. Koreel's innovative business had been initiated by a belief that the "industrial reel" is the crucial component for the future mechanical equipment. As a result, Koreel improved aerial ladder truck, fire truck, forklifts, heavy equipment, steel machinery equipment, port cranes, offshore plants, mining and underground construction equipment, and aircraft charging equipment more keenly than ever before.
Koreel will never hesitate to invest for consistent research and development.
We has been working our best to provide solution anywhere in the international market.
The attitude and ability to solve a problem in an industrial site have enabled our company to gain the title of "Problem solver in worksites".
Based on Koreel's technology, we have full confidence to deal with any kind of problem for all operating hydraulic and electric area without limitation of mass and volume of the product.
Your continued support will be much appreciated as Koreel strives to become a globally-respected reel maker by acknowledging the phrase "worksite solver".
Customer satisfaction is the company's ambition and customer's advancement is the aspiration of the company. We wish for your success.
All the best,
Koreel

CEO, Hyun kyu Oh